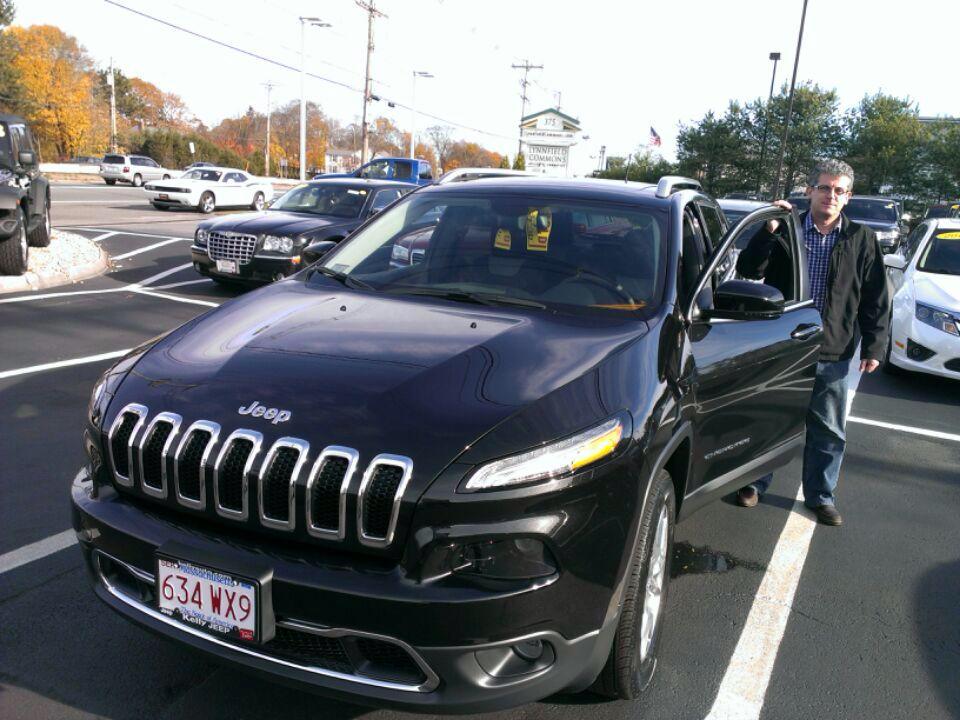 We just wanted to take a moment to congratulate our very first
2014 Jeep Cherokee
owner at our
Kelly Jeep Chrysler
dealership in
Lynnfield, MA
. Mr. Vincent Fulchini is a proud owner of the latest model to come from
Jeep
, a new Cherokee, and couldn't have been happier to pick up his new crossover at our dealership.
The new 2014 Jeep Cherokee is a model true to its heritage, even if it does have a completely different exterior that is a much different design than what previous Cherokee owners saw before the model was replaced in 2002 by the
Jeep Liberty
. With off-road chops that will make any competitor drive the other direction, and with looks to match, the new Cherokee is just the vehicle for you if you like to stroll in the woods, mountains, trails, and yes, pavement too.
Perhaps the reason why many are so shocked by the Cherokee aside from its exterior revision, is the fact that gone are the days of old where the interior of your car had to match what you did to the outside of it. Cozy, elegant and quite nice are words to describe the interior of the new Cherokee. And while those words have rarely been uttered by a Jeep owner of the past, fans and potential buyers must admit, the new Cherokee is a step into the present that separates it from its original form.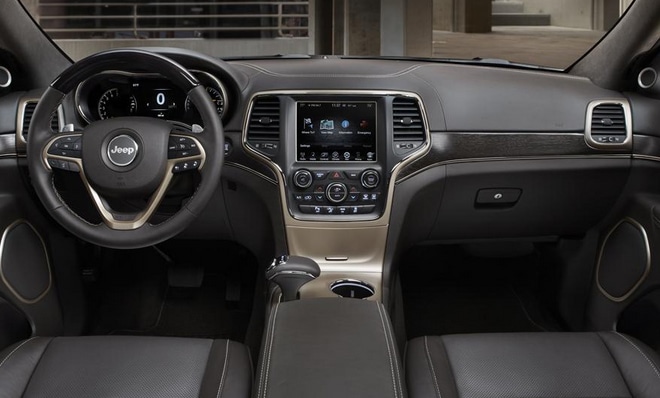 So while Vincent and other new Cherokee owners tear through puddles, potholes, mountains and more on the outside, don't forget to take a moment to indulge in the refreshed and improved interior the 2014 Jeep Cherokee offers you.
Congratulations to you Vincent, and all you other new Cherokee buyers thus far. Enjoy your new capable stallion.